While our brick and mortar space remains closed, 601Artspace would like to extend a call for submissions to create a storefront-based exhibition of works that can be viewed from the exterior of 88 Eldridge Street (see images below.) We invite both individual artists and groups to propose a site-specific installation that can include, but is not limited to:
Artworks and/or installations displayed inside our window (and lit appropriately) so they can be seen from the sidewalk
Printed vinyl images installed on part or all of the glass panels
Lightweight banners or fabric works that can be hung from our exterior
The chosen artist/s will also have the option of creating an online complement to the exhibition. Transportation of works and installation will be coordinated by 601Artspace, at no cost to the artist/s. Financial support is available for materials and fabrication, and an honorarium of $1000 will be awarded for time and labor.
To apply, please submit ONE PDF with the following information to proposals@601Artspace.org
by July 1, 2020, with STOREFRONT/YOUR NAME in the subject line:
Up to 300 words describing the concept of the exhibition
A schematic design or detailed sketch of the storefront
Up to 10 supplemental images or sketches of the intended works
A general budget for materials and fabrication
601Artspace will work closely with the chosen artist/s on all technical specifics of preparation, fabrication and installation, as well as on all safety concerns. The schematic below is intended for preliminary planning purposes only - additional measurements and modifications may be necessary. Questions can be directed to proposals@601Artspace.org.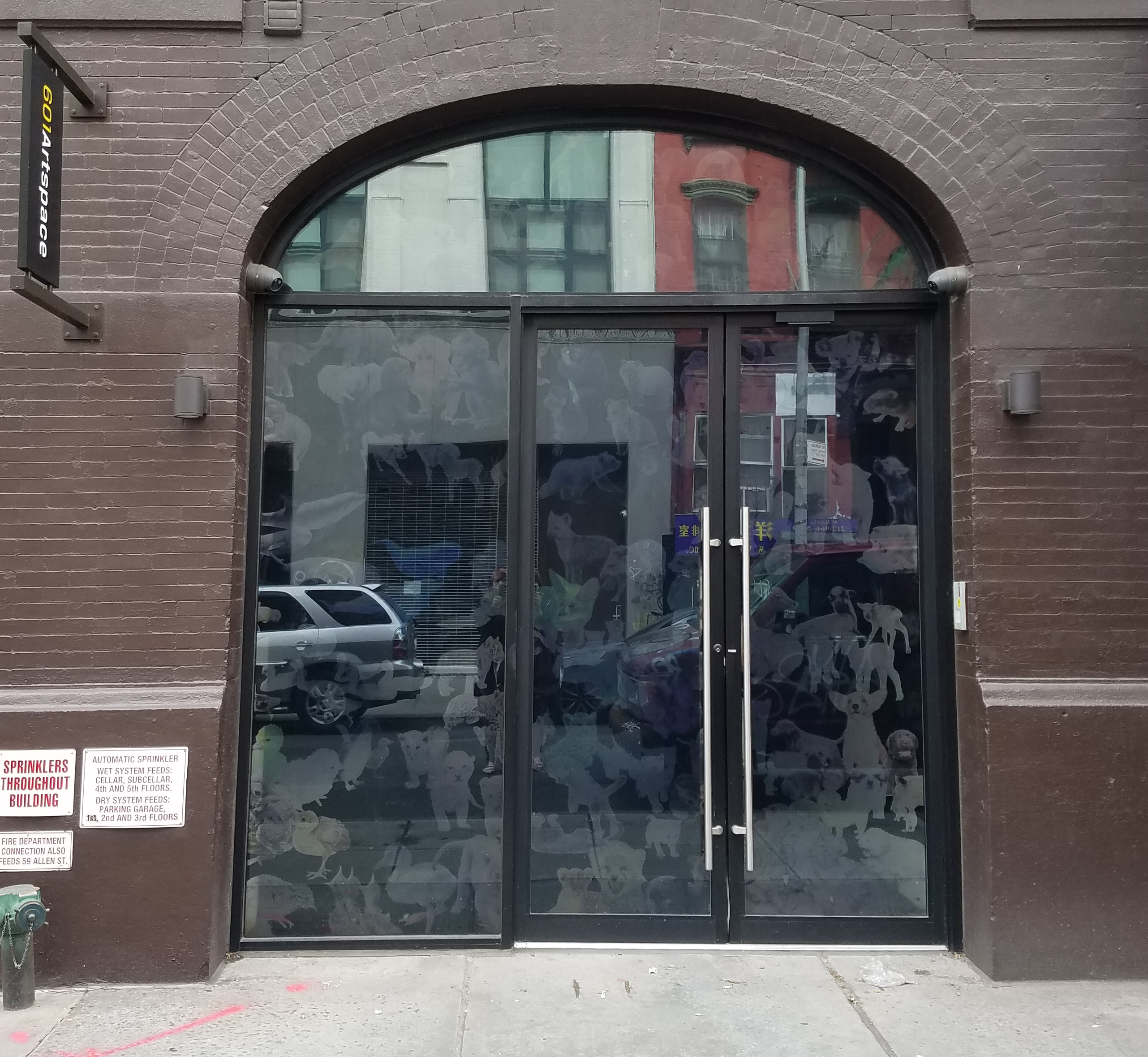 In this image of our storefront, a semi-translucent vinyl image was applied to the interior of the windows as part of our last exhibition.
88 Eldridge St. New York, NY 10002