A VOID Performative lecture series


On November 18th 2018, 601Artspace presented three short performative lectures on the theme of
a void
. Curator Paul Ramirez Jonas was joined by artists Emmy Catedral and Guadelupe Maravilla.
Over the past 25 years
Paul Ramirez Jonas
has sought to challenge the definitions of art and the public and to engineer active audience participation and exchange. He has been made public in galleries, institutions and urban spaces around the world. He has been an Associate Professor at Hunter College since 2007; and is represented by Galeria Nara Roesler in Sao Paulo.
Emmy Catedral
is a Butuan born artist and writer. She sometimes presents work as The Amateur Astronomers Society of Voorhees, or The Explorers Club of Enrique de Malacca. Emmy is also co-founder of the mobile Pilipinx American Library, and is the Fairs & Editions Coordinator for Printed Matter, Inc. She lives in Jackson Heights, Queens.
Guadalupe Maravilla
(formerly Irvin Morazan) adopted his undocumented father's fake last name Maravilla to show solidarity during these challenging political times. Maravilla is an Assistant Professor at VCU Sculpture + Extended Media. He utilizes performance, sculpture, and video to explore fictional and autobiographical rituals that are sparked by current events and his autobiography.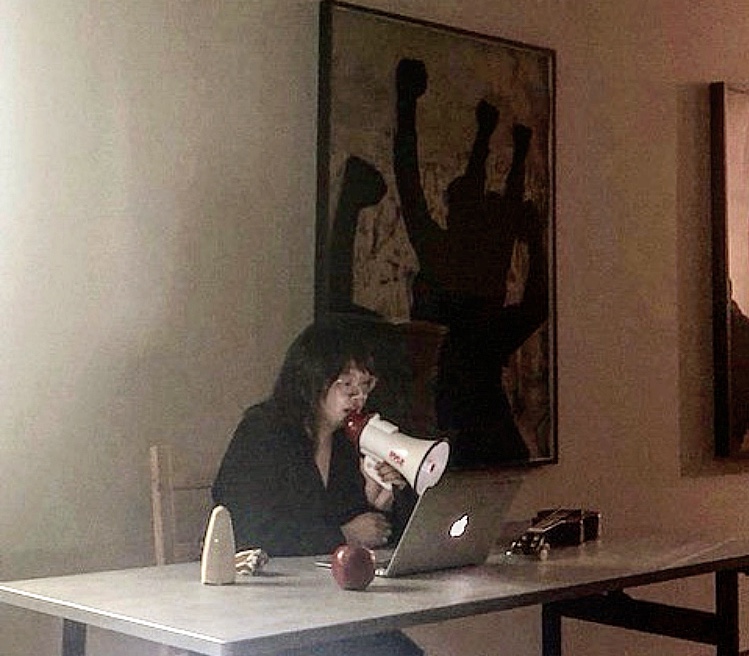 88 Eldridge St. New York, NY 10002