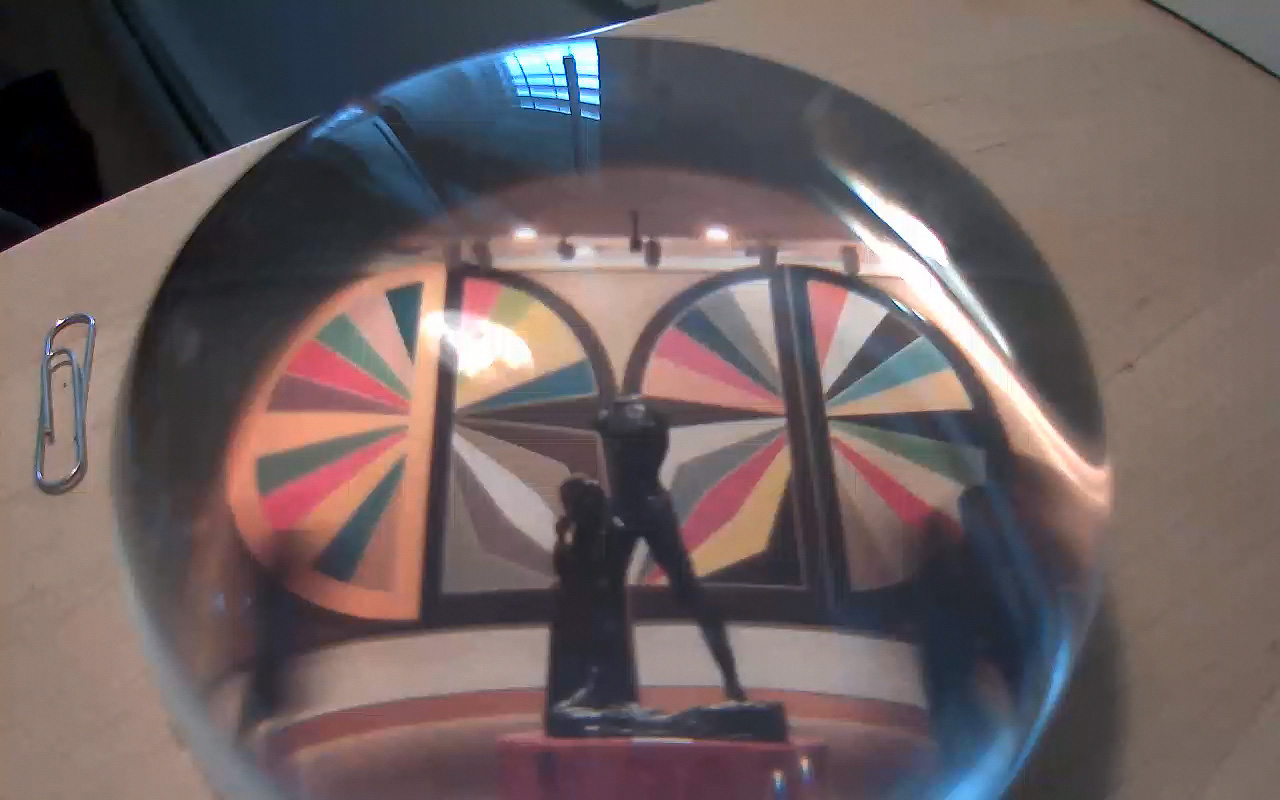 Installation View
Curated by Jennifer and Kevin McCoy
September 22, 2011-January 21, 2012
Installation views
WILLIAM EGGLESTON
FISCHLI & WEISS
SUSAN HAMBURGER
LOUISE LAWLER
ABELARDO MORELL
GABRIEL OROZCO
RICHARD SERRA
STEPHEN SHORE
THOMAS STRUTH
HIROSHI SUGIMOTO
JEFF WALL

For
Installation View,
the McCoys bend their artistic practice of revealing how meaning is made, to focus on how meaning is displayed. Their curatorial effort here aims to discover the private lives of art works. As an intervention into 601's affiliated collection, they have created a site-specific exhibition out of non-site-specific art. Whether situated outdoors, in a guesthouse, or in an artist's studio,
Installation View
shows artworks the way they more frequently exist, instead of in a state of exhibition. Playing off of Louise Lawler's ongoing practice of capturing art behind the scenes, the McCoys will project images from a network of live feed cameras in order to better observe the natural habitats of art.
About the Curators:
The McCoys have been artistic collaborators since 1990. Together they have made a wide range of film, video, installation, and performance works. Their joint projects have been shown in numerous exhibitions throughout the US and Europe including SITE Santa Fe Biennial–
The Dissolve
, Santa Fe, NM, 2010;
Automatic Update
, Museum of Modern Art, New York, 2007;
Soft Rains
, FACT Liverpool, UK, 2003. Recent solo exhibitions include:
Abu Dhabi Is Love Forever, one step past the airport
, Postmasters Gallery, New York, 2011;
Soft Rains #6: Suburban Horrors
, Royal Ontario Museum, Toronto Film Festival, Toronto, Canada, 2010;
Constant World
, Beall Center for Art + Technology, University of California, Irvine, CA, 2008;
Tiny, Funny, Big and Sad
, British Film Institute Galleries Southbank, London, UK, 2007.
Jennifer McCoy was born in the USA in 1968. Her work includes video, performance, installation and multimedia. Her work involves the minutiae of physical experience and its interface with everyday, domestic reality. She completed her MFA in 1994 at Rensselaer Polytechnic Institute where she studied Electronic Art. She is an Assistant Professor of Computer Graphics at Brooklyn College.
Kevin McCoy was born in 1967. He is a media artist who works with interactive multimedia, video, computer graphics, installation, and performance. His work addresses the interface of perception, communication and technology, and explores the rhetoric of the new media economy. He completed his MFA in Electronic Art at Rensselaer Polytechnic Institute, Troy, New York, in 1994. He is an Assistant Professor of Multimedia in the Art Department at the City College of New York.
The McCoys currently live and work in New York City, USA.
88 Eldridge St. New York, NY 10002