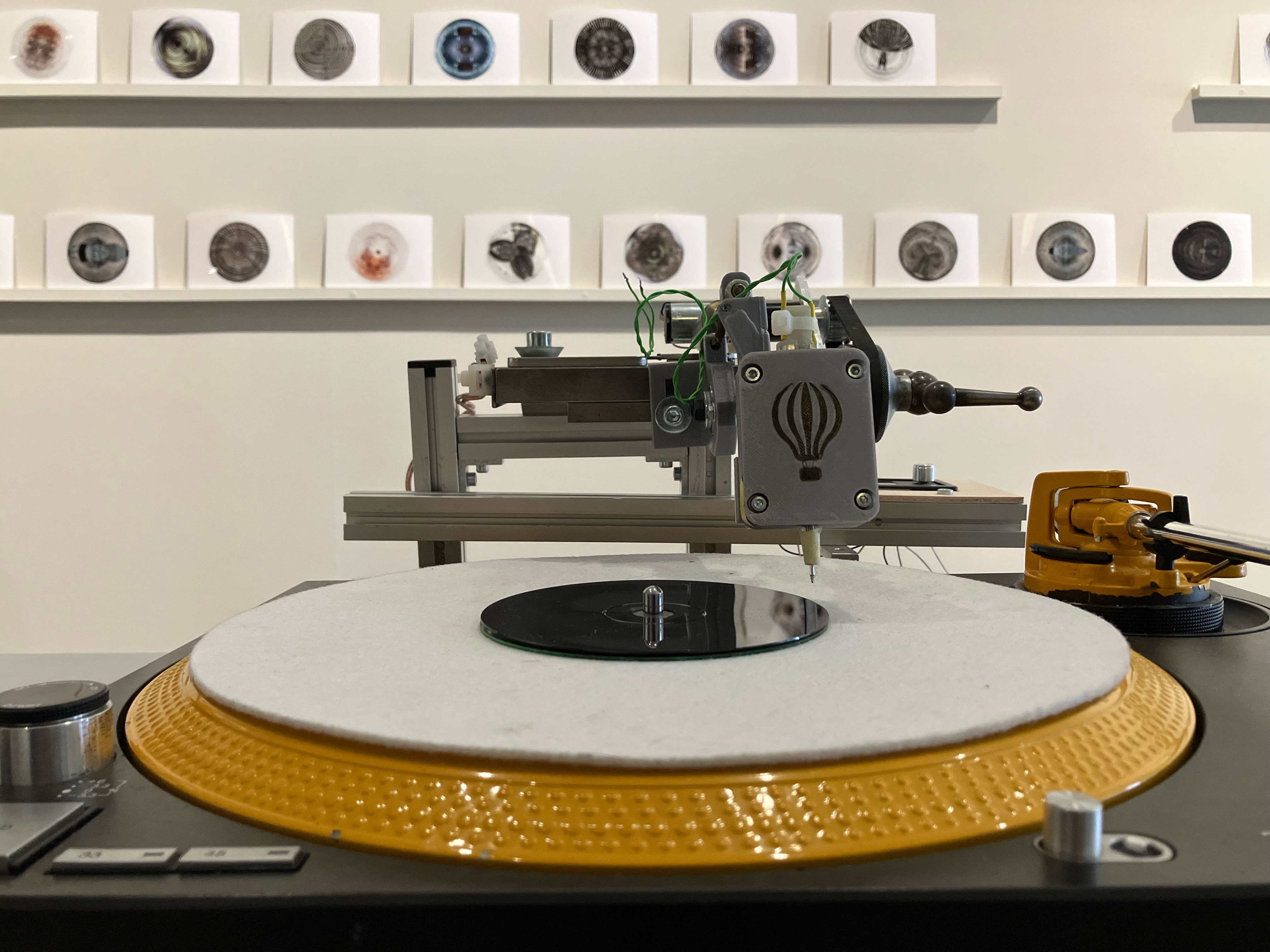 SOUND Workshop
Saturday, Feb 18th, 1-5pm
at 601Artspace, 88 Eldridge Street

In conjunction with Long ago in a soft light, our current exhibition of interconnected sound and visual artworks by Marie-Noële Guex and Christophe Fellay, 601Artspace is delighted to host a phonographic recording workshop Saturday 2/18 from 1-5pm.

Artist Marie-Noële Guex will demonstrate ways to visualize and understand sound. Participants can then create a phonographic record with the help of Loris Ruchet, the founder of Grand Voyage Phonographic Record Cutting, and his custom-made cutting lathe. Participants should bring a one minute snippet of recorded sound on their phone or on a USB flash drive. Alternatively, we can facilitate a recording at the gallery. Participants will leave with a custom made record that can be played on any record player.
Children and families are welcome! The workshop takes about an hour from start to finish, and light refreshments will be served. Slots to make records are available every 15 minutes from 1pm to 4pm, and RSVPs are strongly encouraged, although walk-ins are welcome too, space permitting. Everyone is welcome at any time to observe the process and explore the exhibition.

PLEASE RSVP WITH YOUR DESIRED TIME SLOT TO: Sara@601Artspace.org

Find more information about Long ago in a soft light here.

Image: Courtesy of Marie-Noële Guex.


88 Eldridge St. New York, NY 10002